How to Gain Online Reputation for Your Business Entity
Nowadays, the popularity of a business entity depends on how much online recognition or reputation it gets and if the business has more positive recognition, it means the company has more followers or potential customers. If you want to increase online recognition of your company, then you have to approach a reliable service provider which offers affordable and client-specific online reputation management (ORM) services. ORM is an important business strategy since your company's online reputation can be tarnished by displeased customers, rival competitors, scheming publishers and bloggers. A bad reputation is the worst thing happens to a business enterprise and it is the result of negative blog posts, videos, negative comments and feedbacks in social media sites describing your business can adversely affect your brand image and subsequently your revenue.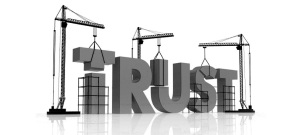 Expert Assistance to Counter Negative Reputation
For countering negative reputation, you can get expert help from an online marketing company which offers highly competitive ORM services and the company has a team of qualified and experienced content developers, SEO specialists, proof readers and editors who work in unison to dilute or remove negative results of various search engines, and then impressively redesign your web perception for a significant outcome. With the combined efforts made by top business management consultants and online marketing specialists, all of your online reputation issues are resolved and make sure your website get positioned in the initial pages of Google and Yahoo. The team assigned to your project will devise unique and cost-effective ways to protect your online reputation. To maximize the efficiency of the final output, they use search engine optimization (SEO) and social media optimization (SMO) techniques.
Optimization of your website for improving your search result rankings and reduce negative publicity.
Detailed analysis of the source of negative publicity campaign or the requirement of improved brand image.
Proper website crawling by optimizing content and code
Reputation monitoring is performed by observing your existing online standing and developing positive reputation drives.
Social media marketing tactics are used to implement or enhance a social media campaign using sites such as Facebook, Twitter and Google+.
Developing, optimizing and submitting high quality and useful content in the form of articles and PRs to leading networking websites.
Through national and local business listings, experts will be able to generate positive PR for your brand.
Developing and executing client-specific SEO link-building strategies to target those keywords which promote positive recognition to your brand.
Implementing multi-domain and multi-outlet strategies to maximize penetration of your positive brand reputation to local and global audience.
Contact Your Nearest ORM Service Provider
Using tested and proven strategies, a well-established ORM service provider works to suppress negative comments and other brand-image tarnishing comments from the web and helps to improve your rankings in Google, Bing and Yahoo. Many service providers offer SEO solutions that can ensure your informative and fresh web content is ranked among the top ten in SERPs and well above the rankings of the negative content.